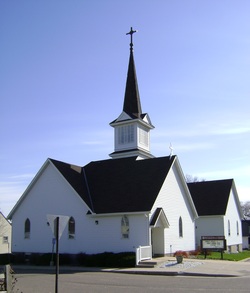 Welcome to St. Luke Lutheran Church in Goodhue, Minnesota. We're glad you stopped to visit our site and hope you find helpful information here. Please feel free to visit us in person anytime! You can find us at 308 First Ave. in Goodhue.We gather for worship every Sunday morning at 9:30am. All are welcome!

Sunday School for children in Preschool thru 6th grade is Sunday mornings September - May at 8:30am.

Calling all VBS volunteers! We need you to help in the kitchen, teach a class, assist in a classroom, or participate in a skit. VBS is July 28-August 1 from 5:15-7:30pm. Volunteers available some nights, every night, for just an hour or two - we have a place for you. Contact the office to sign up today.



Check out the Calendar tab for current information regarding Sunday School schedules, Youth Group Events and other things happening in the life of our congregation now! Can't find what you're looking for here? Feel free to contact us in the office at 651-923-4695.







---